After 8 years of secrecy, the veil placed upon the National Assembly's budget by the former senate president, David Mark, has finally been torn in two. There was no lightning and thunder, no earthquakes, the grounds of Abuja did not release the dead, and there were no ghosts roaming the streets, just a statement released on Thursday by the media office of senate president Bukola Saraki.
The statement revealed that the 125 billion naira budget of the Nigerian National Assembly will now be open to public scrutiny. For several years, the public was only privy to the total sum of the National Assembly budget as one line in the national budget. Its details were shrouded in secrecy. We, the people and the press, knew what was being spent on lawmakers, we knew it was a lot, we knew they took home exorbitant salaries and outrageous allowances, but we did not know what the precise details were. For several years, there were cries and pleas for the National Assembly to make these details known to the people, after all, it was them paying part of the lawmakers' salaries and footing their expensive bills through taxes.
While campaigning for office, one of the key promises Bukola Saraki made to Nigerians in 2015 was that he would release the details of the National Assembly budget every year to the public.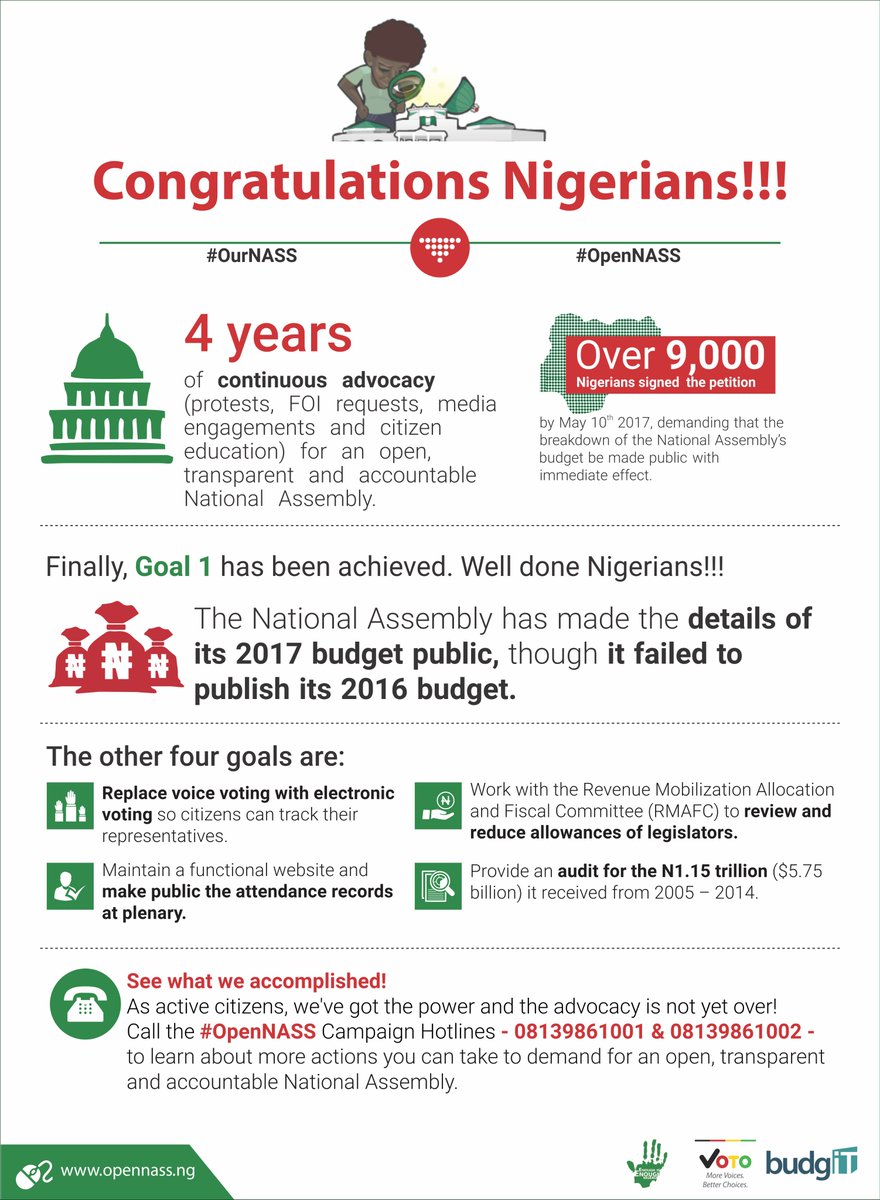 It's taken a long, drawn out battle for it to happen – a battle consisting of constant calls from the public and barrages from advocacy groups. The senate president did not follow through with his promise in 2016. Instead, it took him another year.
#PromiseKept breakdown of @NGRSenate budget. full 33 pages of entire nass budget to be uploaded online shortly #Opennass pic.twitter.com/BFxIA2iIWj

— The Nigerian Senate (@NGRSenate) May 11, 2017
Now that the details of the budget have been made public, we can focus on other important issues. One, why did the budget increase from 115 billion naira in 2016 to 125 billion naira in 2017? Two, what measures will be taken to streamline this budget and ensure that the National Assembly's spending reflects the current fragile state of the economy? Next, should the budget be streamlined, how will the extra monies be deployed for the development of the country?
These and more are the questions that both the National Assembly (and the people of Nigeria) need to answer (and need answers to). That Dr Bukola Saraki fulfilled his promise to make the details of National Assembly's budget open to the public is commendable, but it is just the first step on a long road, a step that we have procrastinated on taking for far too long and so we have a lot of catching up to do.
This is a breakdown of the full 2017 budget that was approved on Thursday: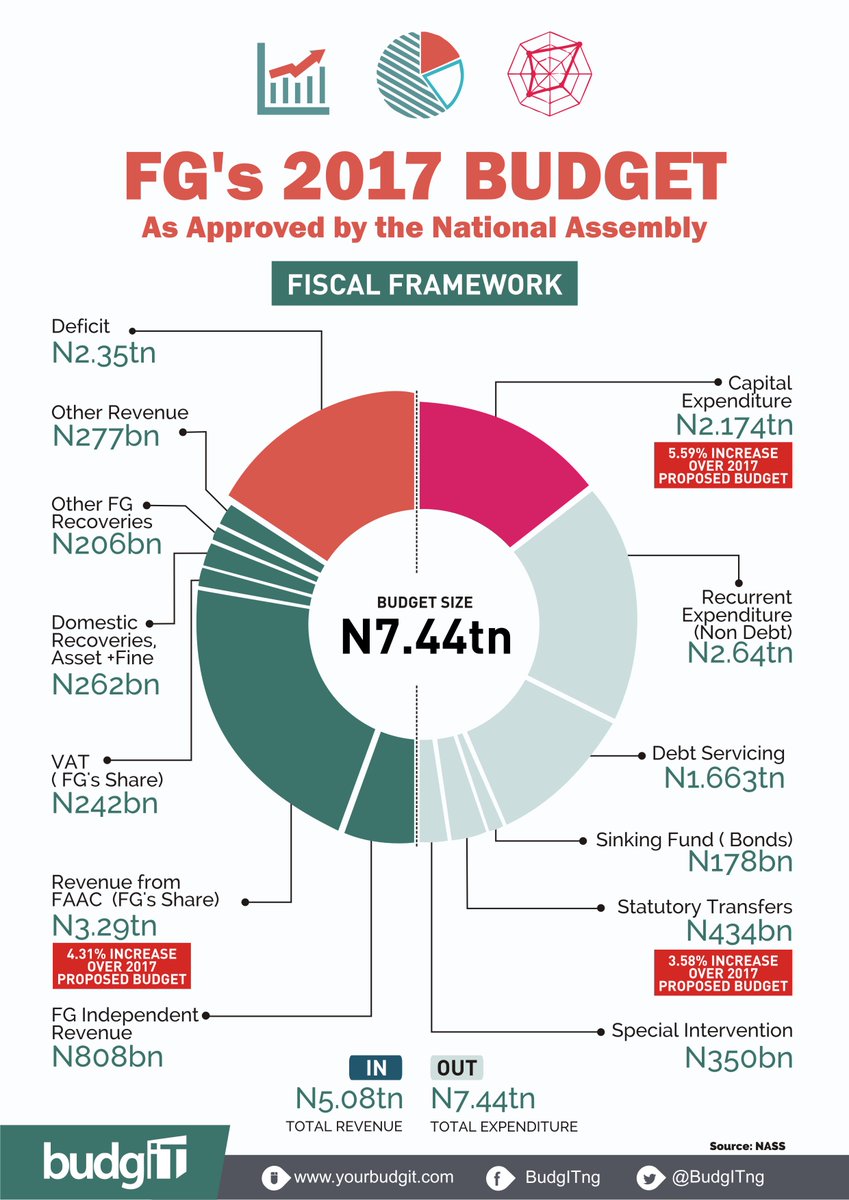 Comments